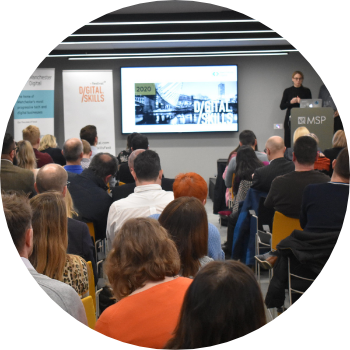 The Festival will be launched in person, with/welcomed by Katie Gallagher, Managing Director at Manchester Digital. Followed by a series of industry speakers and panel guests.
The Manchester Digital Skills Audit is an annual audit of over 250 digital and technology businesses, identifying new or emerging trends as well as key issues that the industry faces and skill sets and job roles of growing importance. The findings from the 2022 Skills Audit will be announced at the Conference with analysis on what these findings mean for the sector.
Who is the Conference aimed at: Manchester Digital members, public sector/government decision makers, educators and tech employers interested in talent and skills.
Agenda coming soon!
+ Book Your Place +
Coming soon!