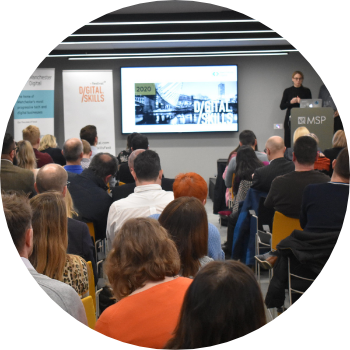 Talent Day is the largest specialist careers fair in the North. Each year over 1800 graduates and job seekers attend to find out more about the latest careers on offer at some of Greater Manchester's most exciting and innovative tech companies. 40+ businesses attend and there are upwards of 250 jobs on offer.
It's the perfect day to find new talent, or if you're a jobseeker, to take the next step in your career whether that be a promotion, career change or securing that first job.
Who is Talent Day aimed at: Students, graduates and job seekers looking for digital and tech roles
Employer looking to hire early talent? Book a Talent Day exhibition stand by getting in touch with us at info@manchesterdigital.com
+ Book Your Place +
Coming soon!